Rates as of September 21, 2023
| | | |
| --- | --- | --- |
| Term | Bank Rate | Synergy's Rate |
| 1 Year | 7.69% | 6.54*% |
| 2 Year | 7.04% | 6.24*% |
| 3 Year | 7.89% | 5.94*% |
| 4 Year | 6.64% | 5.64*% |
| 5 Year | 6.54% | 5.39*% |
| 7 Year | 7.00% | 6.10*% |
| 10 Year | 7.49% | 6.29*% |
| * Floating  Rate | 7.65% | 6.20*% |
Key Interest Rates
---
* Special Conditions Apply, please call for more information.
Borrowers must qualify on approved credit (OAC) and all rates are subject to change without notice. All rates are shown as annualized percentage (APR) and do not reflect all lenders. Rates may vary from lender to lender. E & O. E.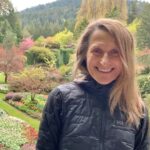 I have worked with Synergy twice for gaining a mortgage and also securing a mortgage renewal. They successfully navigated the search for me and were so helpful and friendly at making the process both easy and stress free. They patiently walked me through every step and found me the best possible rate scenario for my needs. Highly recommend the team at Synergy!

Thanks for everything.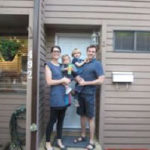 This is our first time using a mortgage broker and we would not hesitate to highly recommend Dorothy and the Synergy team. We didn't know that mortgage brokers worked with major lenders and Dorothy was able to secure us a great rate with a great bank. We were able to buy our dream house in our dream location.

As first-time homebuyers, we had a steady stream of questions – to which we always received prompt, professional and helpful answers. Chana and Dorothy were lovely to work with and we would most certainly recommend them to others.

After having a bumpy start trying to get a mortgage through my bank, I was referred to Synergy by a good friend. I am a first time home buyer and Dorothy went above and beyond to explain every step to me and find me the best mortgage possible, and my hat goes off to you ladies for proving that there is still such a thing as a personal touch when it comes to service! Bravo.

This is the 2nd time I have had the pleasure of using Dorothy Bried from the Synergy Team to renew my mortgage and just like the 1st time, it has been nothing short of an awesome experience. I barely lifted a finger in this whole process and for guy like me where time is valuable, this was just what I needed. Lastly, who doesn't want cash back! I will be recommending the Synergy Mortgage Team to all my family and friends.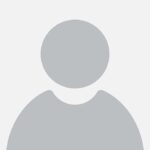 Some friends recommended Chana and Dorothy to us when we were looking for a new mortgage broker. The whole process was seamless! I love how 99% of our communication was done by email so we could work around our own schedules. As a bonus they kept getting us a better and better interest rate.

We had the most wonderful experience with Chana and the Synergy Mortgage team. The process was streamlined, and all the details were taken care of in a highly professional and timely manner. Chana worked so hard on our behalf, keeping us informed at all stages.

We just wanted to say how pleased and fortunate we are to have had Synergy Mortgage obtain financing for all of our purchases in Canada. They have, consistently, found us the lowest interest rates with either fixed and/or variable mortgages. Because of Synergy's wonderful professionalism, their 'up to date' knowledge, their concern and commitment to their clients and the supportive family environment Synergy creates, it is our pleasure to be their clients. No problem is insurmountable for Synergy and we would be lost without them.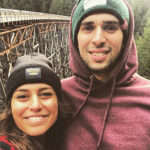 As a first time home buyer, I am so grateful to have worked with Dorothy and Chana at Synergy Mortgage! We had a loooot of questions and Dorothy was very patient, clear, and helpful. We are really happy with the advice, quick replies, and service we received. Highly recommend Synergy!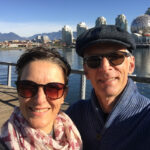 We have used Chana and Dorothy at Synergy for many real estate transactions over more than a decade. They are unwaveringly professional, helpful, and friendly to deal with. They explain the process and answer each and every question, guiding you through each step. The process is seamless. They will get you options you didn't know you had and rates you didn't know were available. I cannot recommend them enough!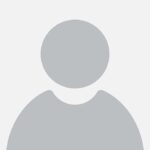 If you need a mortgage broker, then you've found the VERY best with Synergy. We purchased a pre-sale home just before the Bank of Canada started to repeatedly raise interest rates. At EVERY step, Dorothy kept us informed and, ultimately, helped us secure a great rate. She advocated for us, supported us and cheered us on right into our new home. She made a stressful process so much easier and we are incredibly grateful. Synergy is the BEST of the BEST and among the most capable and knowledgeable teams we've ever worked with in our personal/professional lives.